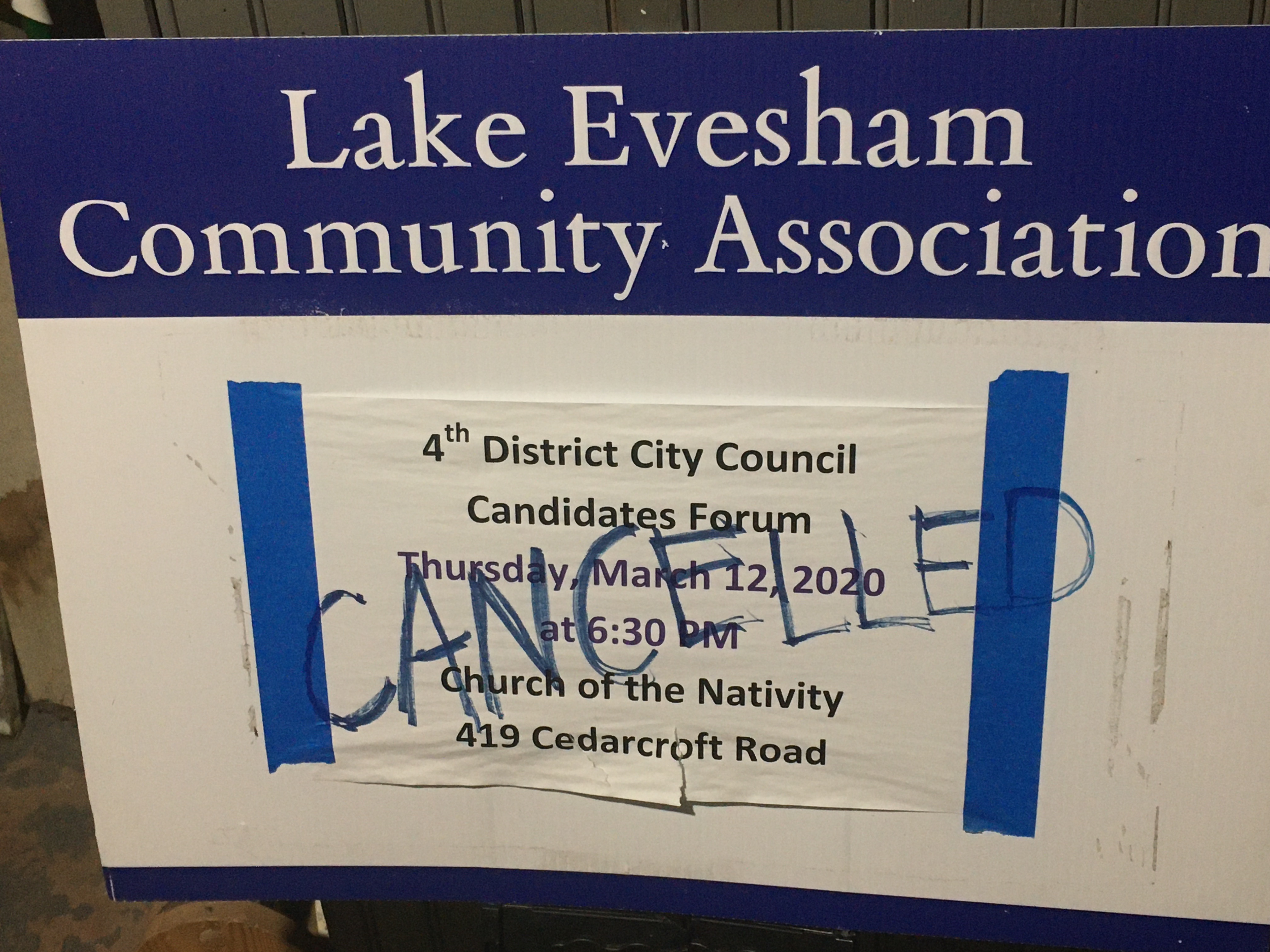 Virtual 4th District City Council Candidates Forum
The Lake Evesham Community will host a virtual 4th district candidate forum to replace the live forum that was cancelled on March 12, 2020.
The forum will be held on May 14, 2020 from 7:00-8:30 p.m. Questions will be received via chat that night or you can submit questions to tafurnari10@gmail.com, before May 1, 2020.
The forum will be hosted on Zoom. Find the link to join on the Nextdoor post.